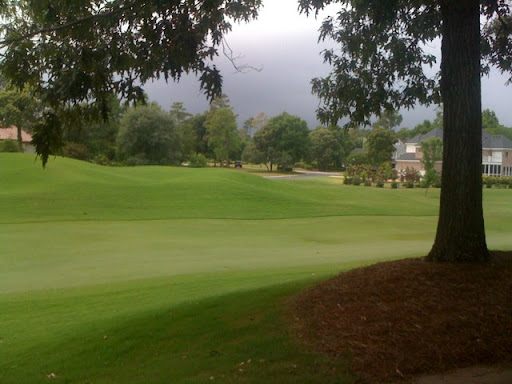 By A. Boggs
We have all been shuffled off of the golf course due to impending storms in the area.
We're okay here though...there has been a residential home on each hole designated for a safe area, so that's where Anna Leigh Keith and the rest of the golfers who were putting on 12 green are hanging right now.
Kudos to the NCAA and the Landfall folks for making these arrangements.
Stay tuned to the blog for when we start playing again.